Art That Works For You

Has the phrase 'I know an artist' ever left you a little frustrated? Well, it's really not their fault. There are a so many details between that pencil sketch and the logo on your truck or website, that most people don't know about. So let us turn that pencil sketch into a true work of art: A professional graphic design is art that works for you.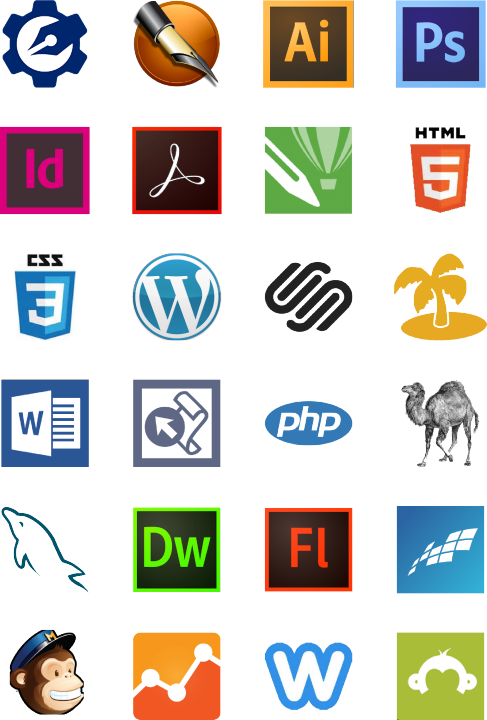 Vector drawing: For the sharpest lines and smoothest curves, no matter how close you look.
Raster painting: To acheive photo-realistic images, and to manipulate photos.
Layout / Composition: Bringing the words and pictures together in just right combination.
Presentation: For proofing and reviewing before going to press or online.
Pre-press: Preparing final production files for the printer.
Coding: Displaying your content on the web using computer languages.
Color separation: breaking designs into separate images for each ink color.
> Some of our favorite tools. We are always seeking the best tool for the job, and we may use many over the course of your project.